The kitchen is spacious and modernly equipped.
Villa Drosera has a fully equipped kitchen, which is furnished so that you can be food self-sufficient. You can easily cook or bake simple, but also more complicated dishes to suit your tastes. If the program takes too much time and you don't have the opportunity to prepare your own food, you can take advantage of our pre-preparation service.
 Pre-ordering of raw materials must be made at least 48 hours in advance. If you are unable to make it, you can contact us. There is a chance that we may have some raw materials available in stock for you. The minimum order value is 60 €.
Breakfast
If you are interested, we can order fresh pastries for breakfast, which will be waiting for you in the guest house Sileo Račkova dolina. You can also have a breakfast basket delivered for 4,5 € per person. This contains fresh bread (bread, rolls, kaiser, sweet pastries), ham, cheese, eggs, yoghurt, cereals, milk and juice. The minimum order value is € 60.
Google review Super cottage, new perfect interior, great environment, owner's approach. Excellent food provided by the owner. Absolute satisfaction. If you want to relax, play sports on bicycles, relax, I recommend.
Marek Zvarík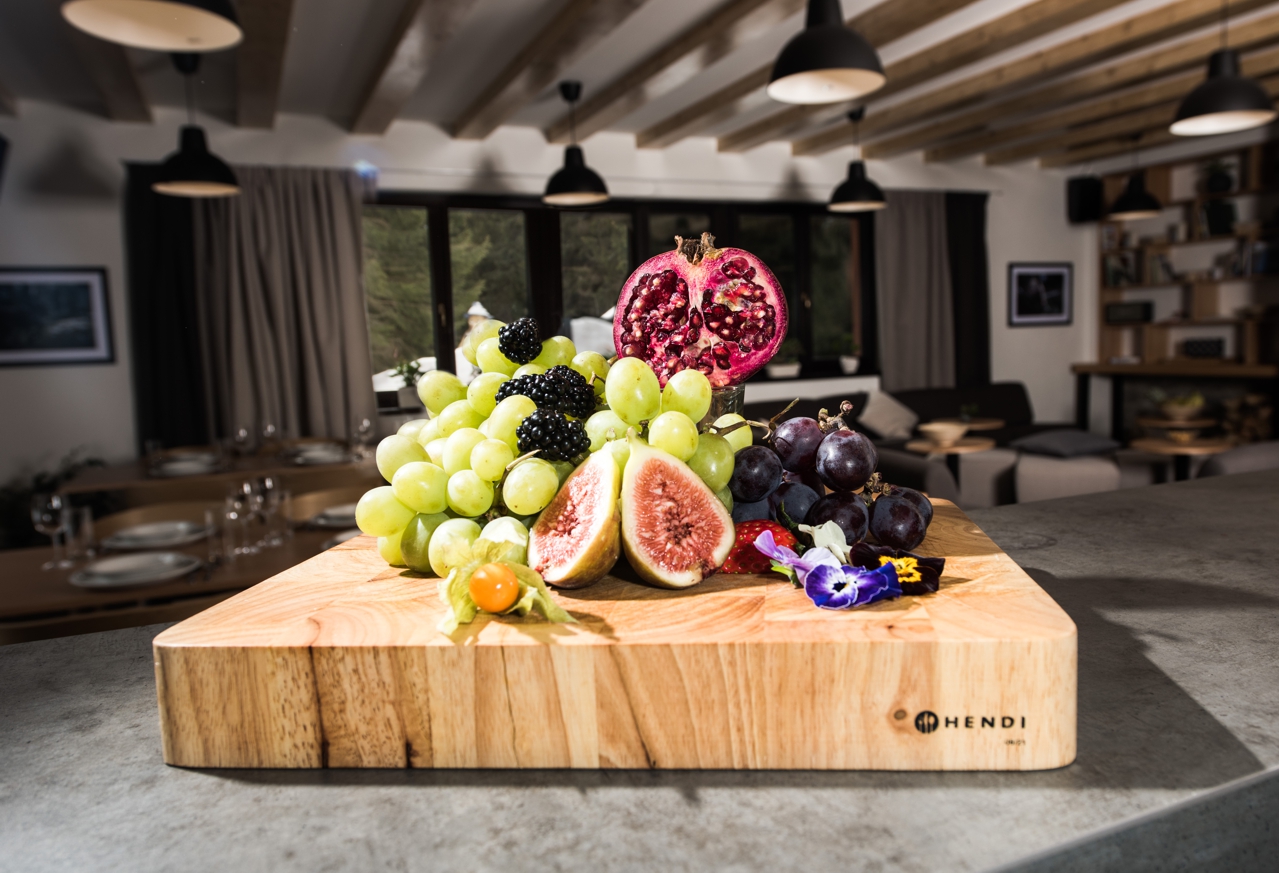 Dinners
For dinner we can provide you with a number of delicious pre-prepared meals.
Marinated and Sousvide meat
Prepare the meat in the form of Sousvide. It is a slow-cooked raw material in a vacuum container, which is seasoned with herbs. It will keep for several days in the fridge, then you just need to quickly finish it. Pork tenderloin and pork chop are available, or you can opt for pork ribs. As a side dish, we can provide you with pre-cooked or raw vacuum-packed potatoes (whole, quartered or sliced).
Note: Finish in a steam oven or on the grill
Kettle goulash
We will supply you with chopped and cleaned meat, onions, potatoes, vegetables and spices. Just mix these ingredients and the preparation of the goulash will take only a moment. Pork-beef or wild boar-beef
Note: You cook in the basin.
Barbecue
As part of the ingredients for the barbecue we provide you with Sousvide pork ribs, chicken legs and breasts, pork belly, fresh sliced neck, bacon and sausage, grilled and fresh vegetables for grilling, boiled potatoes, offal, ready-made salads of fresh vegetables with dressings and pastries.  
Note: You grill over charcoal on a large WeberGrills egg
Venison ragout with homemade dumplings
For real gourmets we can prepare a venison stew with homemade dumplings and cranberries. Just heat it up and you can fully enjoy its delicious taste.
Note: You will finish on induction
Pork cheeks on wine
We season the pork cheeks according to traditional recipes and deliver them to you together with pressed potatoes, which you finish in a pan. The perfect experience for your palate is taken care of!
Note: You will finish on induction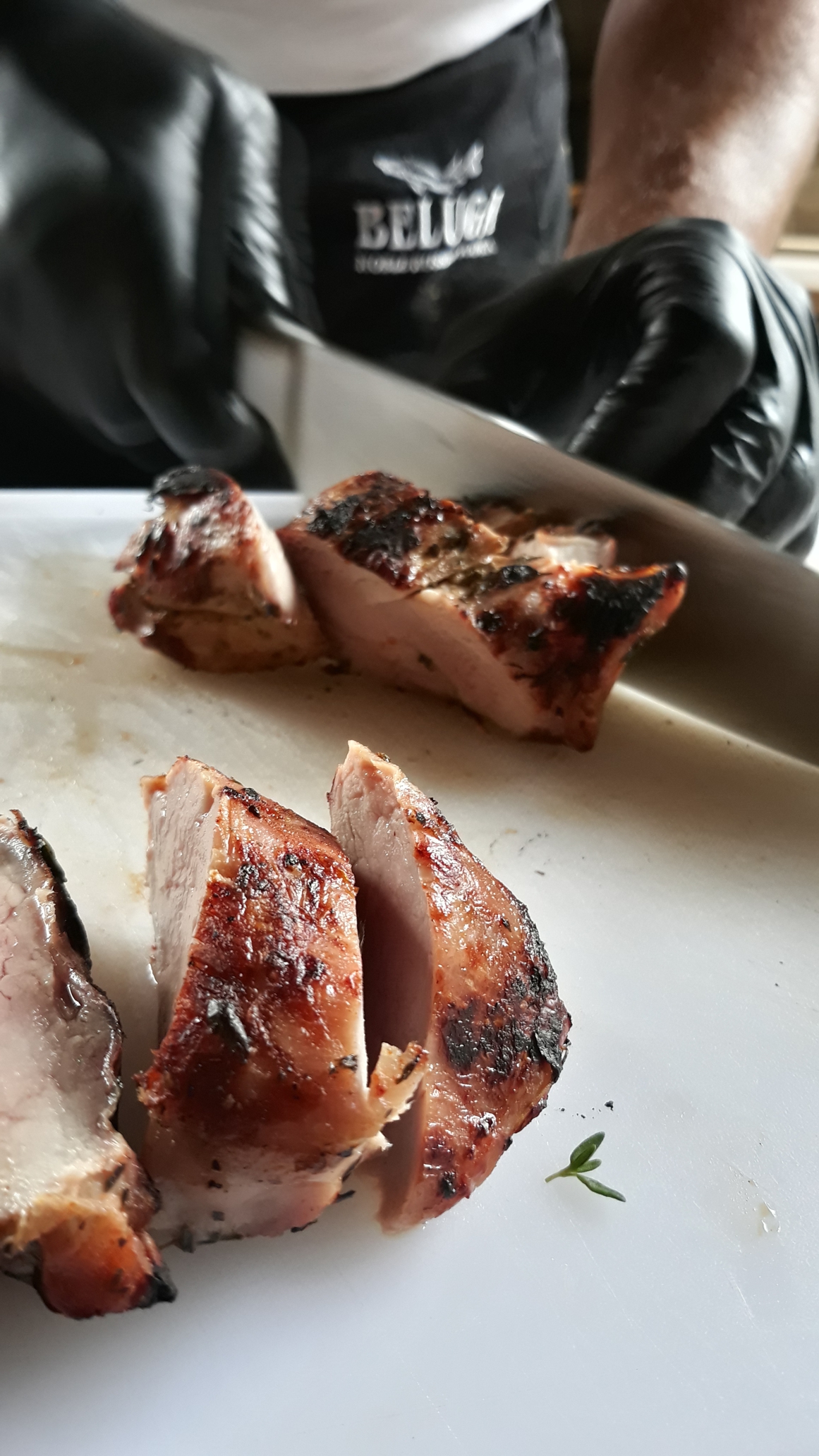 Catering
In case of interest, we can arrange delivery of food and beverages exactly according to your requirements. This service is on demand and cannot be guaranteed around the clock. Please do not hesitate to contact us for more information.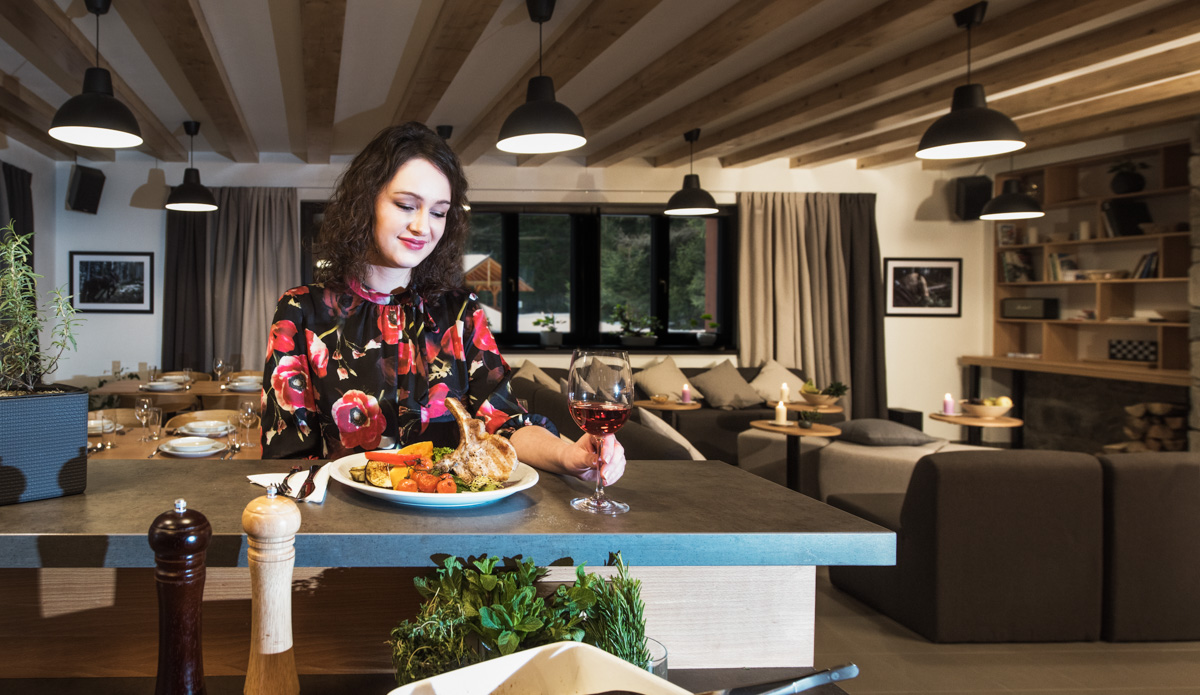 You want a draft beer?
We can provide it for you from the Kaltenecker craft brewery. You have a choice of a 30l or 15l keg. The professional tapping equipment with two taps allows you to hit two kegs at once. We stock a 30l tap lager 11°.
Lager, unfiltered pale lager. The combination of barley and special caramel malt from the Weyerman maltings gives the beer an interesting flavour and fullness. It is hopped with 2 types of aromatic and bitter hops with a resulting effect of balanced bitterness.
You can also choose from a variety of beer specials in 15l kegs. The complete offer can be found on the Kaltenecker.brewery website. Goods out of stock must be ordered at least seven days in advance.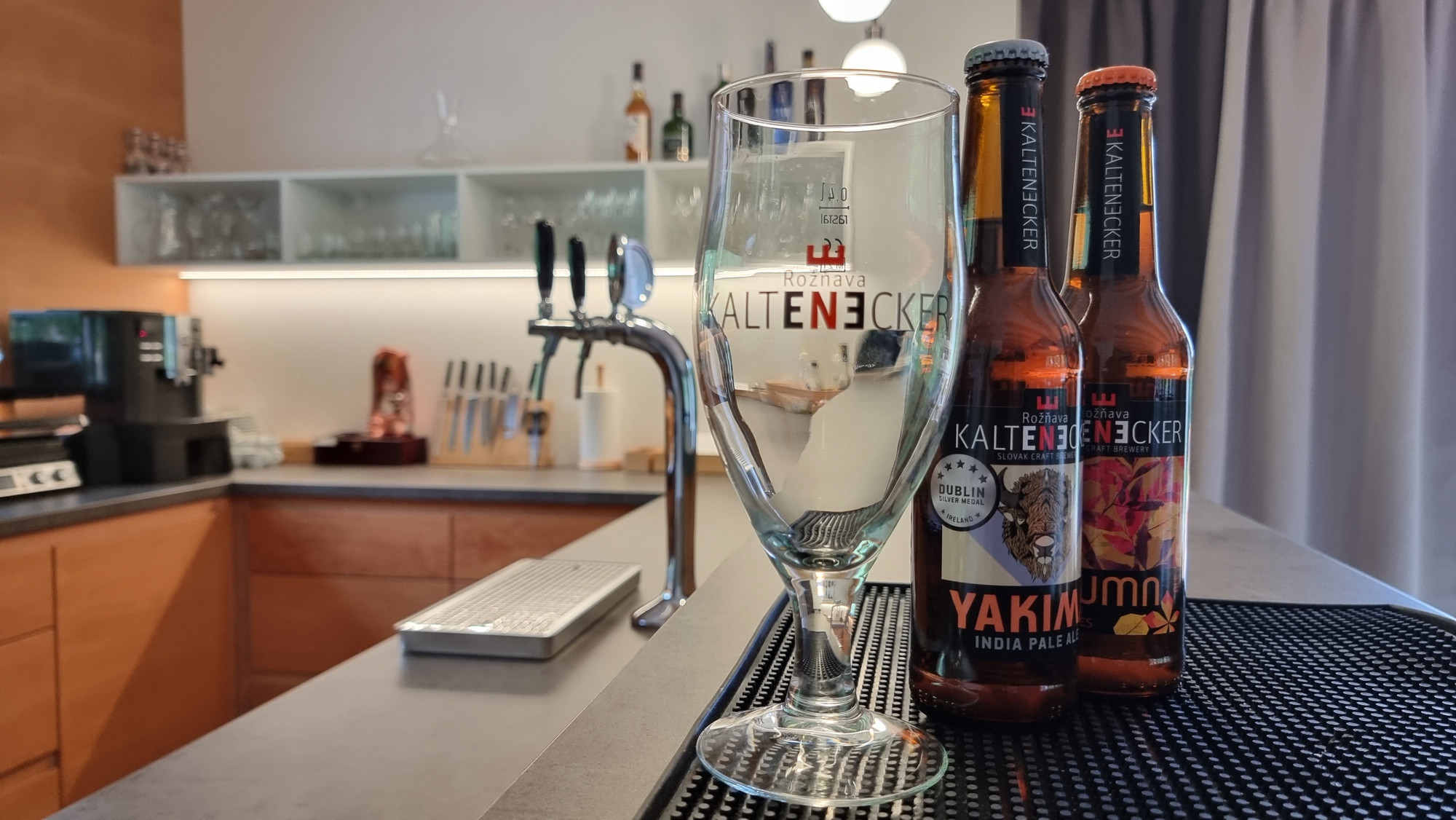 Coffee maker
A good coffee is a good well-being. At your disposal is a professional Jura coffee machine. Half a kilo of Café Intención coffee is included in the price.
Cafe intencion is built on a lot of good things. Its excellent taste is due above all to the best coffee beans, which are roasted with a particularly fine technique. In addition, Café Intención has Fairtrade certification, which gives consumers the assurance that the coffee comes from plantations that are fair, have decent working conditions, long-standing business relationships and a fair price for the coffee. Last but not least, production is environmentally friendly.