Invest in your employees, clients and partners.
We will take care of their comfort and satisfaction
Villa Drosera Račkova dolina can be a perfect place for organizing corporate events. Your employees, customers or business partners will be captivated by its unique location right in the heart of the Tatra nature. There is a modern modular lounge, which allows you to easily change the arrangement of tables according to the needs of presentations or training sessions.
Recharge your energy in the Tatra nature
Villa Drosera is located right in the heart of the Tatra nature and all local attractions are literally a stone's throw away. The High, Low and Western Tatras are very rich in interesting places. You can go to one of the peaks that attract tourists from all over the world. You can visit interesting local caves or alpine huts. Lovers of history and Slovak traditions will undoubtedly be interested in the Pribylina open-air museum.
There are also famous water parks and ski resorts nearby. Cycling trips are a popular activity and our customers also enjoy geocaching Simply put, your corporate event can last up to a week and there is no risk of getting bored!
If you are looking for a place for your "off site" corporate meeting I recommend Villa Drossera in Račkova dolina in Liptov. New, extremely tasteful, with classic but also unconventional and comfortable working space with a large fireplace, cozy rooms, with the possibility of using the jacuzzi on the roof with a magnificent view of the valley. The added value is the possibility of bonding - preparing meals together in the perfectly equipped kitchen, the use of the outdoor area and last but not least the helpful host - he will arrange even the impossible and arrange non-traditional social activities. ... and the silence and darkness at night will awaken inspiration in many a sophisticated colleague. Hand on heart ... that's what it's all about for all of us dear managers, isn't it ❤️
Ingrid Högerová
National Sales Manager,
Sandoz Slovakia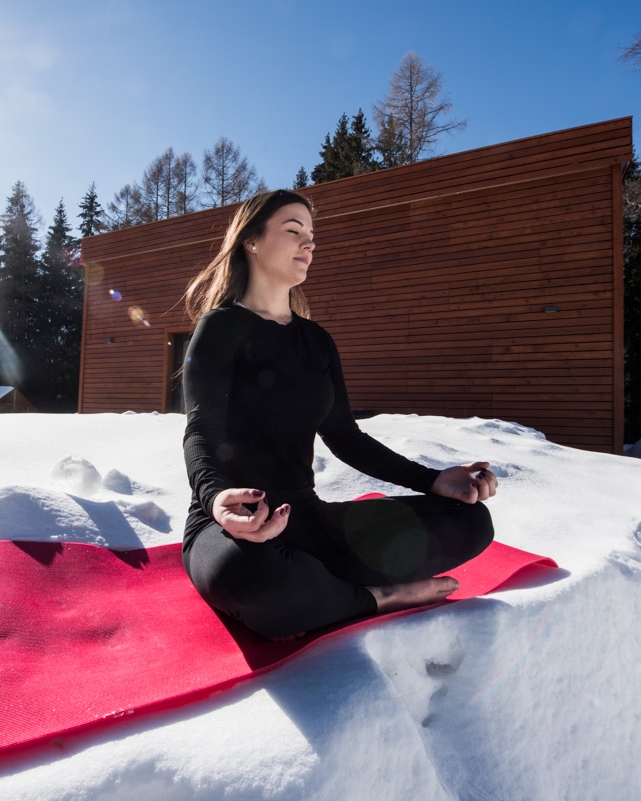 TV on a swivel console
You don't need a projector to play multimedia content. There is a high-end, large-screen, high-definition TV in the lounge. You can connect it to your laptop via an HDMI cable, or you can use wireless connectivity remotely. A flipchart is of course available.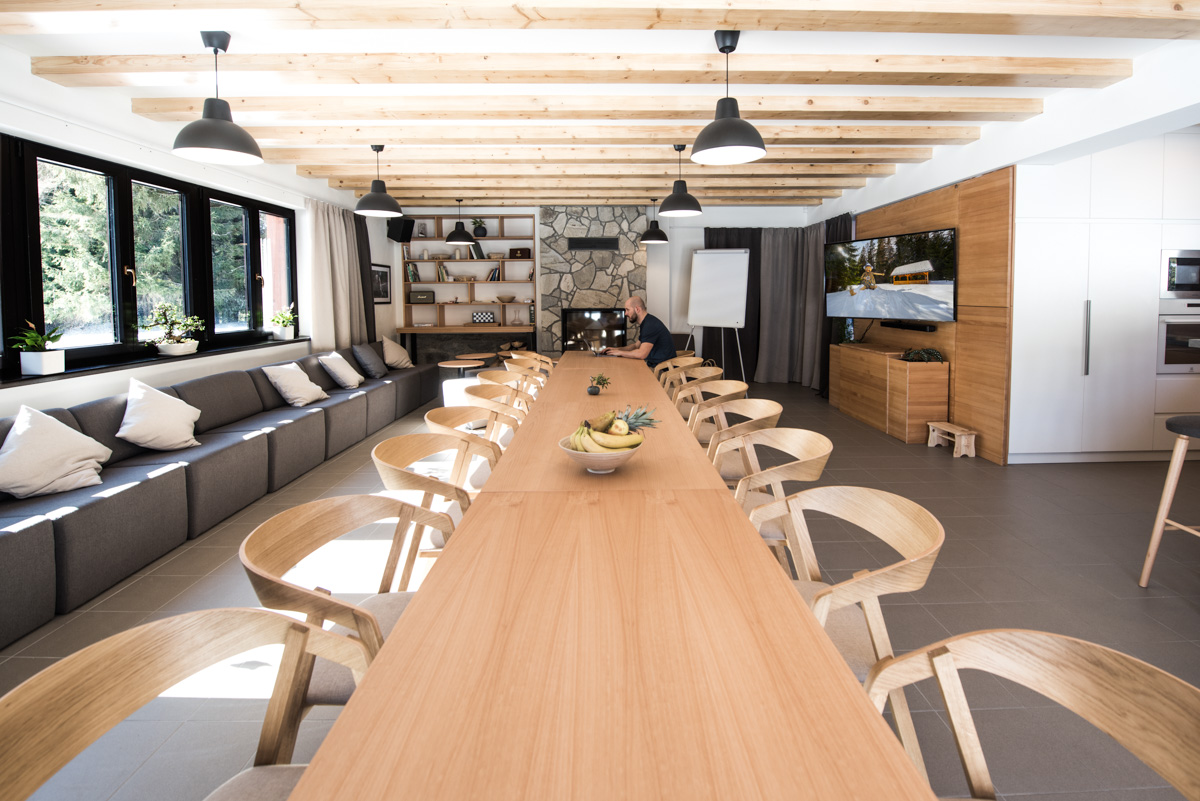 Catering
Don't worry about arranging catering. If you decide to organize your corporate event in Villa Drosera, we will take care of everything for you. Based on your requirements, we can arrange a complete catering for lunch or dinner. We will arrange a menu exactly to your liking. Of course, a complete beverage service is also available.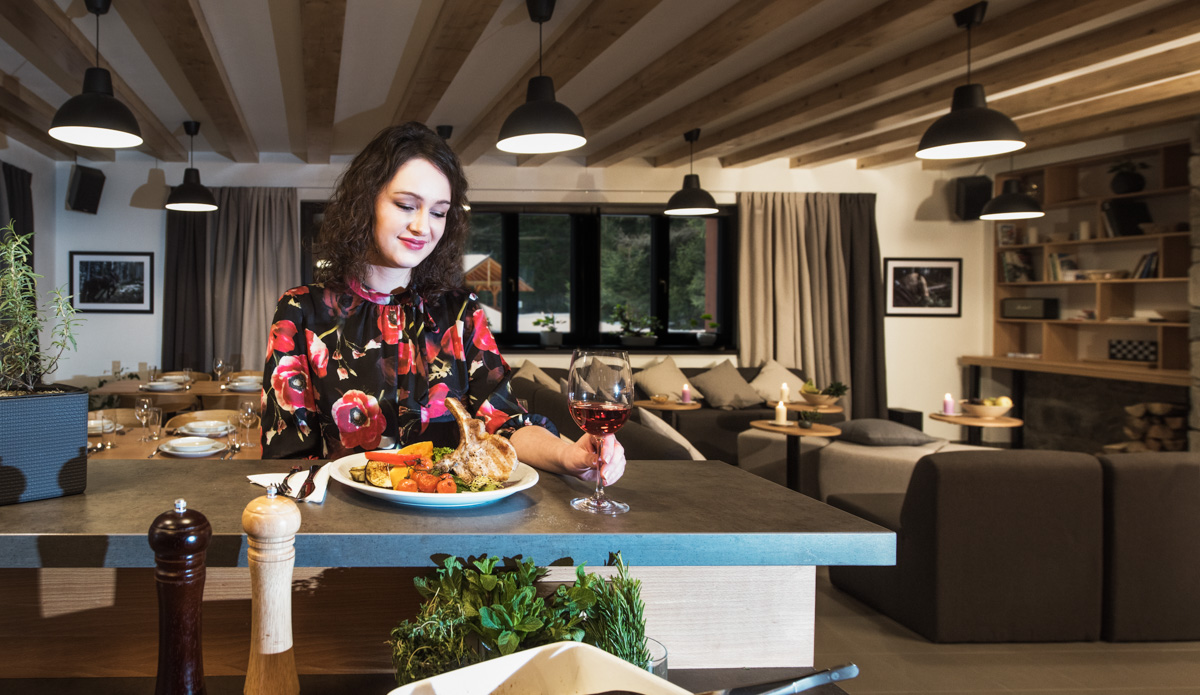 Providing an entertainment programme.
Do you want to spice up your corporate event with a magician's performance, a musical band or another interesting activity? We will take care of everything! Just tell us your idea and we will provide a unique entertainment program that will put a big smile on the face of every participant.
Contact us and we will be happy to create a tailor-made program for you.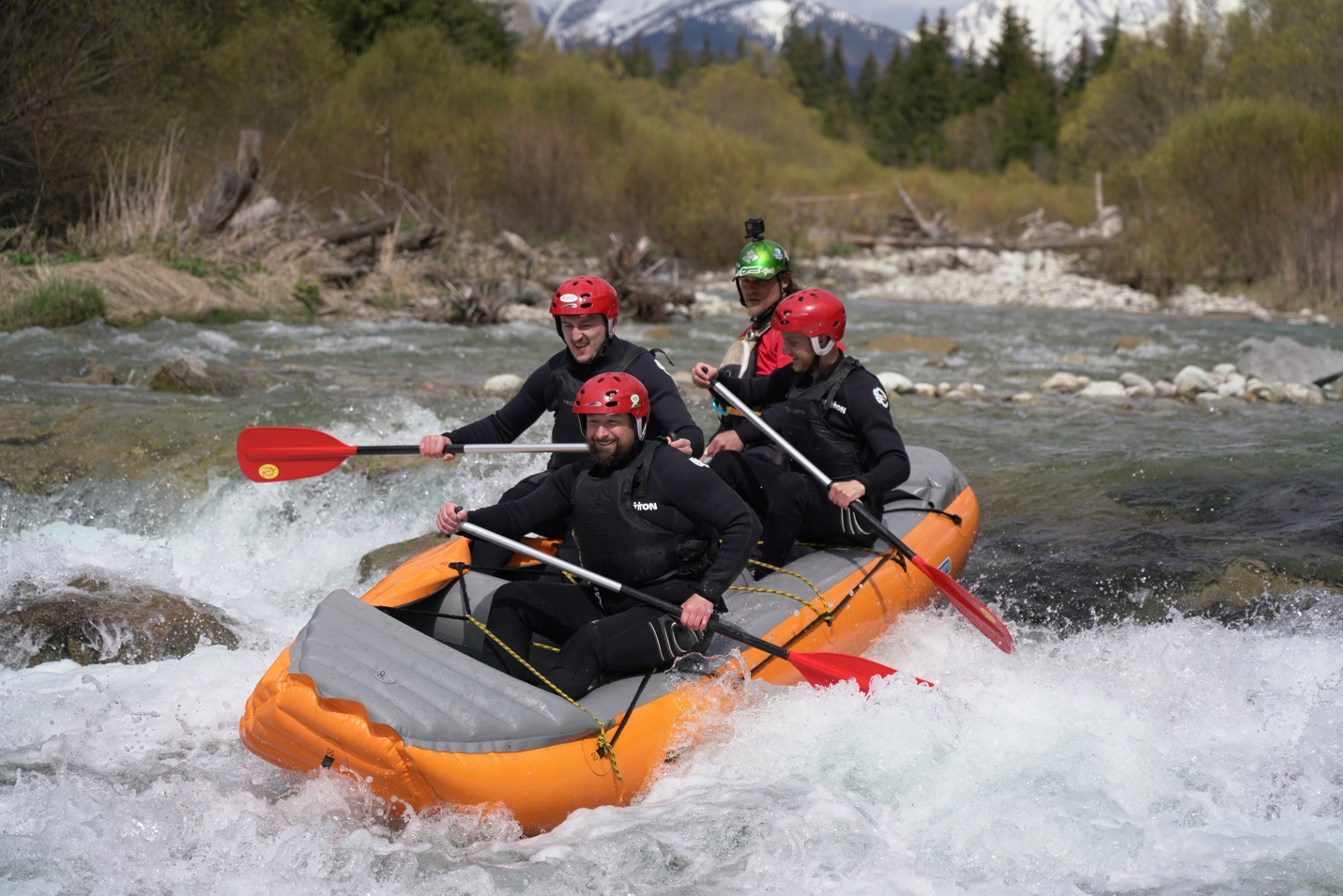 Sauna and jacuzzi
After a productive day, all event participants can indulge in perfect relaxation not only in the individual rooms, but also in the modern sauna or whirlpool. You will make your event simply unforgettable!